Bellac frans ligging
Bellac is located in the northwest of the Limousin (87). The Limousin is part of the department of the Haute Vienne.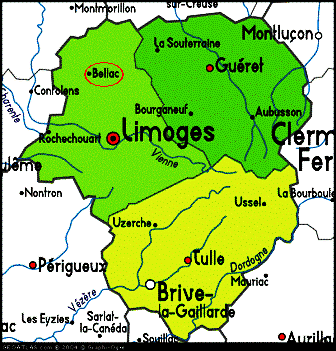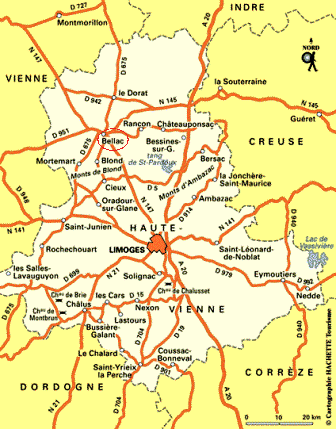 This hilly department is characterized by deciduous forests, meadows and lakes. An area where small roads and streams define the landscape.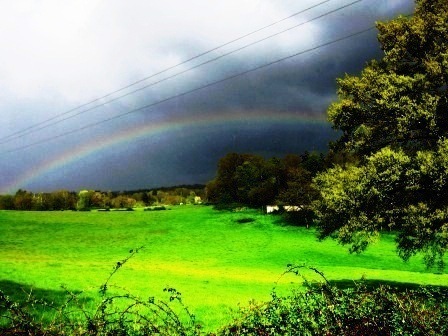 There is little tourism in this sparsely populated area. Therefore it's a great place to go on holiday for people who are not looking for luxury and too much bustle.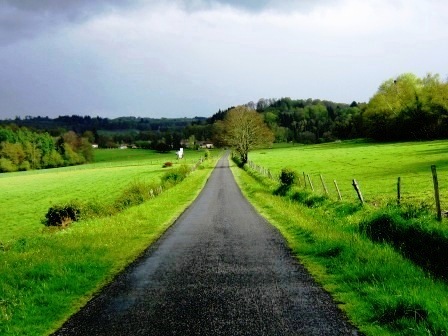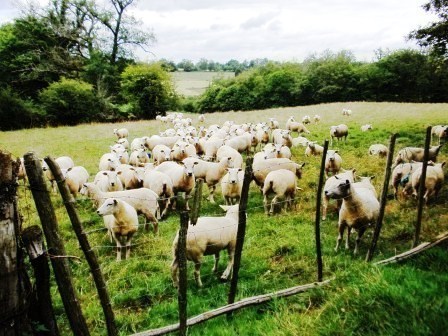 The surroundings are excellent for fishing and hiking: The well-equipped tourist office offers directions and maps for various routes. Joining the local walking association in one of their hikes also belongs to the possibilities. (During summer on Tuesday and Friday starting at 8:30 pm from the tourist office).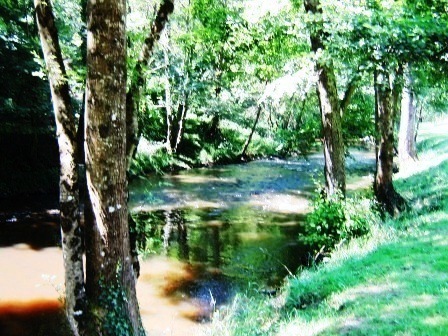 Within ten minutes you're out of town and you walk along the local river Vincou or in the adjacent forests and meadows, along the famous Limousin cows and sheep.
Day trips to nearby towns (Limoges, Poitiers, Le Dorat, Montmorillon) are another option. ( by train as well) .